Our Community
Connection and Belonging
We are very fortunate to be part of a community that deeply cares about Chappaqua Friends Nursery School. Our community thrives with friendships, creativity, collaboration and involvement among our children, their families, the surrounding Westchester towns and our network of Friends schools.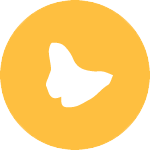 What is community?
Community is a concept we explore deeply with our children. Children explore their expanding social world-from home and family-to the wider communities of friends, school and neighborhood.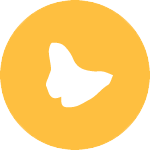 Our family community
Building a bridge between families and schools is critical to a child feeling positive about school. Knowing that their parent is part of the school experience, witnessing their teachers' and parents' warm and friendly relationship serves as a foundation for positive and secure feelings about school for their entire time at CFNS.
We welcome and encourage families-parents, siblings, grandparents and anybody else special in a child's life-to join us for our traditional Chappaqua Friends events. Not only does it foster a child's positive feelings about their school and allow family members to share in the joy of our setting, but it also fosters lifelong friendships among parents and siblings for generations.
Our traditional family events include:
Fall Festival
Thanksgiving Feast
Winter Holidays Sing-a-long
Spring Fling Annual Benefit
Mother's Day Lunch
Stuart's Fruit Farm Field Trip
Pinecliff Field Trip
Museum Night
Parent Back-to-School Night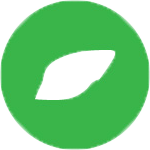 "To our family, Chappaqua Friends has become more than just our children's preschool. Chappaqua Friends is a place through which each member of our family has cultivated lasting friendships, new appreciations and the general sense of connection and belonging that is often hard to find in a new community."

Giving
Gifts for excellence
We thank our community. Through their generosity and giving, our community affords us the ability to provide the finest program possible to set the foundation for lifelong learning for our children. Through donations of time, talent and financial giving, we are able to continuously improve, upgrade and innovate our space purposefully to build on our curriculum and best prepare children for life beyond our school.
Each year, our Chappaqua Friends Community of parents, teachers, and friends directly impact the lives of our young children through their support. The fundraising efforts close the gap between tuition and the actual cost of supporting the early childhood program that Chappaqua Friends offers. Only through the generous support of the entire Chappaqua Friends Community can we continue to provide an excellent program for children and their families-and we thank them wholeheartedly.
Community giving has afforded very meaningful projects that leave a lasting impression on the children including:
The Playscape – Birdsnest Structure
The Playscape – Surrounding plantings
The Big Room – Magnetic Science Wall
The Big Room – Small Parts
Each gift ensures that Chappaqua Friends will continue to have all the resources necessary to continue providing the richest early childhood educational experience for young children and their families.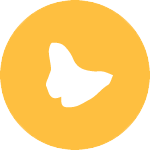 Your support truly makes a difference
If you are interested in supporting Chappaqua Friends to continue to raise the standard for excellence in early childhood education, please contact Janet Himel.
Janet Himel
Director
(914)238-6831
janet@chappaquafriends.com